New Mobile Nav Menu
There is a new navigation format available for the mobile nav menu. The new menu is at the top of the mobile page instead of the bottom. And it's hidden by default to save space. To access the menu, one simply clicks on the menu button to reveal the menu tabs. No changes have been made to the tabs themselves, just the placement and the way they're accessed. This new format really helps to clean up the mobile pages and allows for easy access to the nav menu.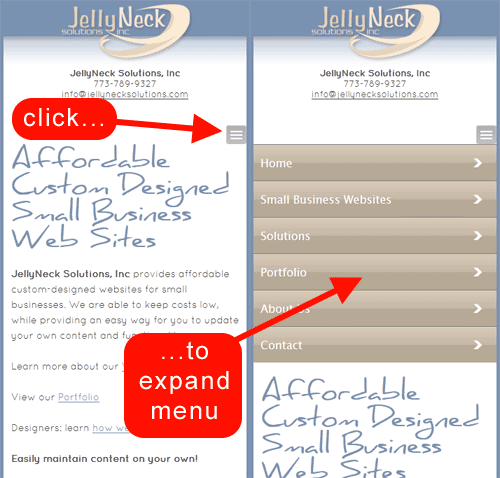 If you would like this new format option, simply let us know and we'll switch you over to the new format. To see an example, check out
www.jellysites.com
from a mobile device.
Jan 2, 2013
by